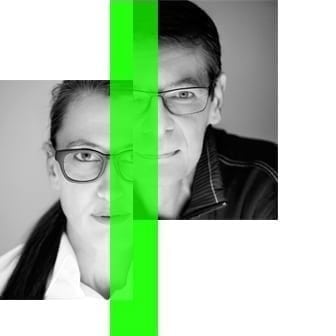 Lund x Mauviel
Both artists and botanical connoisseurs, the duo Lund x Mauviel devotes a large part of their photography and video work to the kingdom of plants and flowers, seeking to show the icon in each one. Today with the rise of digital, they are involved in an increasing number of virtual reality projects and are represented […]
Both artists and botanical connoisseurs, the duo Lund x Mauviel devotes a large part of their photography and video work to the kingdom of plants and flowers, seeking to show the icon in each one. Today with the rise of digital, they are involved in an increasing number of virtual reality projects and are represented by Première Heure in Paris.
They work between their studios in Paris and in Normandy, so as to be inspired by luxury urban Parisian culture and the flourishing beauty of "la campagne française". With a personal garden and a greenhouse, they can capture the fresh beauty of the rose, the iris, jasmine, magnolias, tuberose, orchids, ylang ylang…
Their visual passion for flora has led them to a precise and enlightened approach. They have photographed emblematic flowers for Lancôme and Guerlain, participated in publications by Editions du Regard/Paris and Assouline/New York, in exhibitions in Paris, London, Milan and Beijing.
Lund x Mauviel are multidisciplinary creatives. Jennifer Lund is also a visual planner for leading international luxury, beauty and fragrance brands and Christian Mauviel a sound designer.
Sharing a mutual passion for perfumes, the encounter with The Society of Scent has led to a creative collaboration on the photography and visual design of the Ingredient Index and to an active participation in ongoing projects.